We provide you with a simple guide about which brushes to use and how to use them for which products.
The Lineup:
Foundation Brush
Beauty Blender
Concealer Brush
Stippling Brush
Angled Blush Brush
Powder Brush
Contour Brush
Highlight Fan Brush
Blending Brush
Eye Liner Brush
Eyeshadow Brush
Bronzer Brush
Lip Brush 
Foundation Brush:
One of the most important brushes of them all. With so many different foundation types, using a good quality brush makes all the difference in the world in terms of foundation application. You don't want your base to look cakey or piled on, so be sure to buff the product into the skin gently to get a streak-free application and more natural look.
Beauty Blender:
This is the newest tool used in foundation application. Be sure to use the sponge's broad sides to smooth out the product on your face. Use the tip to reach creases around the nose and to pinpoint small areas that make get overlooked. It's also great for blending out harsh makeup lines and removing excess product on the cheeks, forehead and chin.
Concealer Brush:
As its name suggests, the concealer brush is perfect for spot correction. While using a concealer brush, never blend it out- pat the product onto the skin to conceal the area for the best result.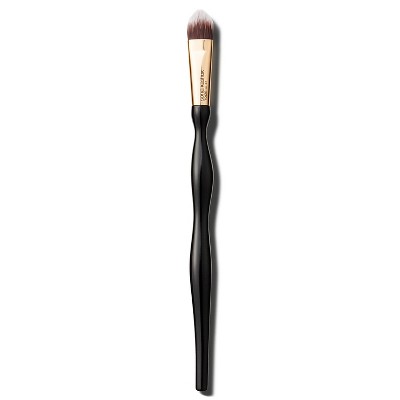 Stippling Brush:
The stippling brush is a complimentary tool to the foundation brush that gives you an illuminate airbrushed look. If you carefully observe the brush, you would see that the ends of the brush are very light and feathery when compared to the base. The light fibers of the brush help you in achieving a flawless, airbrushed finish.
Angled Blush Brush:
An angled blush brush enables the precise application of your favorite blush. The angled shape of the brush allows it to pick up the product and dust it onto the cheeks ever so softly so that it looks natural.

Powder Brush:
The primary use of this brush is to dust your face with loose or compact powder. A good brush will set or touch up your makeup without removing any makeup previously applied. You can also use the powder brush to  sweep blush from the apples of your cheeks along your cheekbones.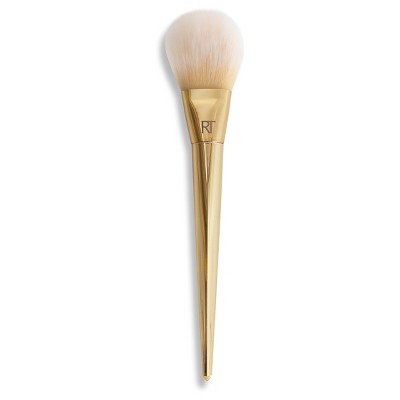 Contour Brush:
Contouring is part of the makeup application that cannot be done without a brush. A contour brush has firmer bristles than a blush brush, and a more angled tip. It is specially designed to help you target the areas that you want to contour and shape.

Highlight Fan Brush:
The bristles in a fan brush are specifically designed for highlighters. The bristles are spread out so that the brush picks up a small amount of the product, as a little highlight goes a long way. Slightly dust the top of the cheekbones and other areas of the face that needs to be highlighted. Go in with a light hand to avoid using too much product.  You can also use this to clean up fallen product.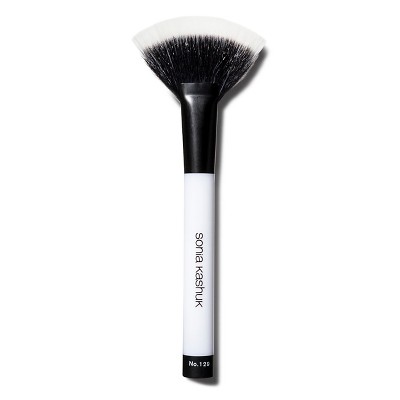 Blending Brush:
A good blending brush will help you to soften out any harsh lines after the application of the eye shadow. The rule of 3 for a crease-free eyelid applies here: blend blend blend!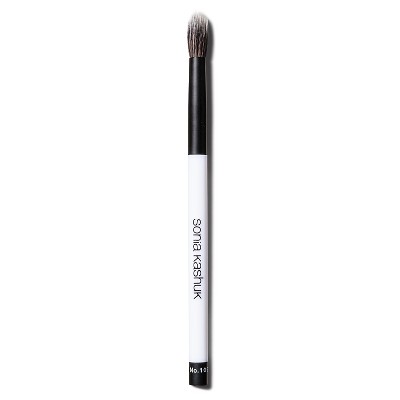 Eye Liner Brush:
Winged Eyeliner. It can be your best friend or your worst nightmare. It all depends on the brush. The eyeliner brush is designed to pick up and deposit the required amount of product while giving you maximum control that you probably would not find elsewhere- precision and perfection.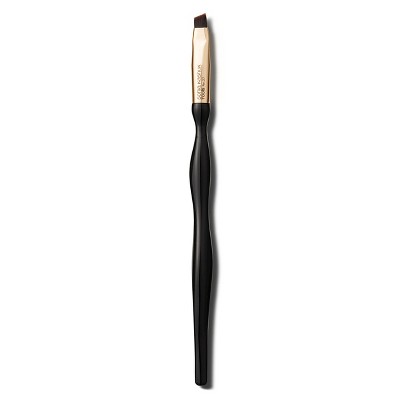 Eyeshadow Brush:
Use an eye shadow brush to evenly apply powder and cream shadows. A good eyeshadow brush will pick up a decent amount of the product and will allow you to pack it onto the eyelid with minimal fallout. You can also use it to dab on shadow under the lower lash line for a smokier eye.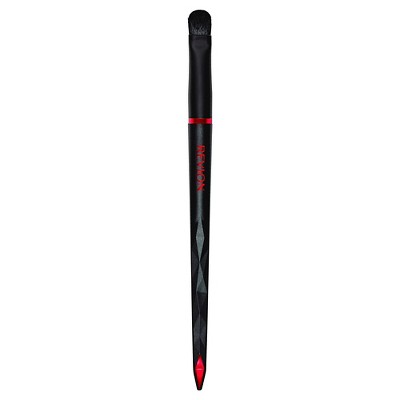 Bronzer Brush:
A bronzer brush is rounded and distributes the product evenly. A big fluffy brush for bronzing helps you achieve that natural, sun-kissed look. You can also buff out harsh lines by swirling the brush around your face. You can even get retractable ones which let you retract and cover the brush so that it can be kept in any bag.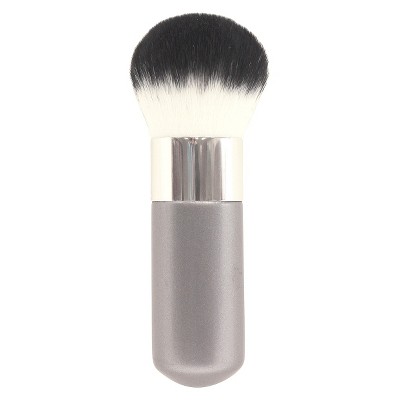 Lip Brush:
A must-have if you're after that tutorial-perfect lined lip. To ensure precision application and a perfect touch-up tool, make sure you invest in a lip brush. You won't regret it.

Source: Beautypress