essie introduces new pastel nail colors
A leader in luxury polish and America's salon expert since 1981, introduces six new pastel nail polishes as part of their latest summer collection.
Inspired by the sweet sugar confections of Paris' most opulent cafes, these glistening polishes are ideal for creating whimsical and fun summer nail art looks.
The perfect companion to your fashion adventure, these six super sweet pastel nail polishes are chic, bright and romantic. They'll leave you feeling delighted to escape to the city of lights for a sweet summer adventure. Indulge in Paris' decadence and romance with these pastel nail polishes and create the perfect summer nail art look.
Have your cake and eat it too with essie's summer 2017 collection of pastel nail polishes. From soft crèmes to playful metallics, essie's summer polishes are destined to be devoured. Create a summer nail art look featuring a pastel Parisian blue, like essie in blue-la-la, and combine with a lavender pink foil, s'il vous play, for a metallic twist.
éclair my love – red candy passion
blue-la-la – pastel parisian blue
baguette me not – unforgettable lilac macaron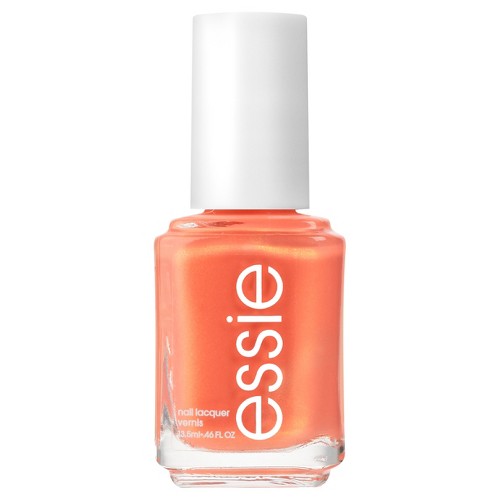 fondant of you – sparkling apricot marmalade
s'il vous play – lavender pink foil

sweet soufflé – iridescent sugar white

essie's new summer 2017 collection with an array of pastel nail polishes is currently available above by clicking on the image of the pastel nail polish that you wish to purchase.

about essie nail polish

the USA's nail salon expert since 1981, essie aims to inspire a love for the manicure experience with a wit and style that touches the hearts of women everywhere.  essie is the go-to nail brand for beauty professionals, industry insiders, celebrities and fashion icons around the world. as the color authority, essie is center stage on runways around the world, offering highly-anticipated color collections that drive trends season after season. the salon-quality formula and catchy, whimsical names has led to the creation of more than 1,000 shades. essie is a leader in nail luxury, committed to high-quality standards with an award-winning line of polishes and nail care products for every woman and salon professional. Since its introduction by Essie Weingarten, essie has delighted the color-obsessed with a love shared all over the world.